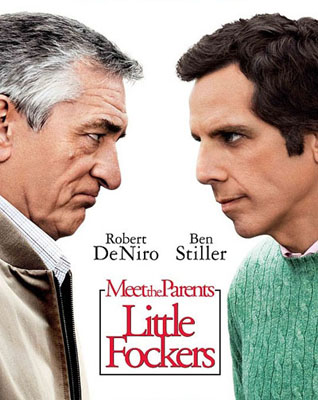 Little Fockers, Türkiye'de "Zor Baba" adıyla piyasaya sürülen filmlerin üçüncüsü. Serinin ilk iki film olan Meet the Parents ve Meet the Fockers'dan farklı olarak bu sefer yönetmen koltuğunda American Pie'dan tanıdığımız Paul Weitz var.
Filmin kadrosunda, ikinci filme göre bir değişiklik olmamakla beraber, seksi ilaç mümessili "Andi Garcia" rolüyle Jessica Alba arz-ı endam ediyor. Harvey Keitel ve Laura Dern de ufak rolleriyle seyirciye göz kırpıyor.
Film, eleştirmenlerden tam puan alamasa da, gişede, ilk iki filmde de olduğu gibi ilk haftada Amerika'da zirveye oturmuş durumda. Robert De Niro, Dustin Hoffman, Barbra Streisand, Blythe Danner gibi efsane isimlerin yanında Ben Stiller ve Owen Wilson gibi yeni jenerasyon komedi oyuncularının da bunda etkisi yadsınamaz.